Jude Bellingham recently scored the winning goal for Real Madrid in their Champions League game away at Braga. That strike took his tally for Los Blancos to 11 goals in 12 games, with three assists as well. He became just the third Madrid player ever to score in his first three Champions League appearances for the club too, and has made adream start to his career in the Spanish capital.
There is every chance that Bellingham will go on to write his name into the club's history and become a true legend of the most successful football team in the world. However, for now, it remains too early to elevate him to the status of club legend, especially given just how many true stars Real have been graced with over the years. Here is our list of the 10 greatest ever players to play for Real Madrid.
Cristiano Ronaldo
Ronaldo is viewed as the greatest player of all time by some and is undoubtedly in the top two of the last 40 years or so. You would struggle to find any expert that places him outside the top 10 footballers of all time and so he is a shoo-in for this list. A club record 450 goals certainly helps his case, those strikes including 44 hat-tricks, another Real record.
No player has scored more goals for the club in Champions League finals either, though, as we shall see, others have registered more in the pre-1992 era. He also helped the club to win the UCL four times and whilst "just" two La Liga titles may be a disappointment, his time at the club was littered with silverware and goals.
Karim Benzema
Sticking with the modern era for now, French forward Karim Benzema has to go down as one of the finest Real Madrid players ever. He won far more with the club than even Ronaldo, claiming an incredible five Champions Leagues, plus four La Liga titles. He is second only to Ronaldo in terms of goals for Los Blancos (354) but leads the way when it comes to assists, with 165. He won the Ballon d'Or in 2022 and was the UCL Player of the Season for 2021/22. With almost 650 appearances for Real he makes the top five on that metric and is undoubtedly one of Real's 10 greatest players.
Alfredo Di Stefano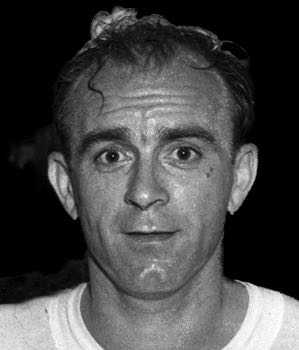 Of course, Real were a great side long before the days of the CL and Ronaldo, and fourth on their list of top scorers is Argentine-Spaniard Alfredo Di Stefano. Di Stefano was a key player in the team of the 1950s and 1960s that dominated Spanish and European football. He helped Madrid to eight domestic titles and five European Cups, bagging seven goals in finals of that competition, scoring in a record five different finals.
Ferenc Puskas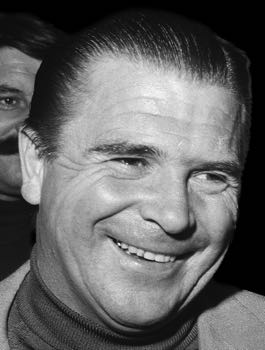 Puskas jointly holds the record for most goals in European Cup finals with Di Stefano, though he bagged four in 1960 and three in 1962. The Hungarian legend (84 goals in 85 games for the nation of his birth), who also played for Spain four times, won "just" the three European Cups and helped Real to five consecutive Liga titles between 1961 and 1965. He is the club's oldest player post WWII, sixth in terms of all-time goalscorers and was a revolutionary footballer who was named player of the tournament at the 1954 World Cup.
Iker Casillas
Casillas is different to the players already mentioned in that he was not an attacking player but is the club's greatest ever goalkeeper. Only one man has played for Real Madrid more times but nobody has played in Europe more, Casillas making 157 appearances in UEFA competitions for his side. With 725 outings for Madrid and a massive 264 clean sheets, his 17-year association with the club makes the 167-capped Spain international an automatic inclusion for this top 10.
Raul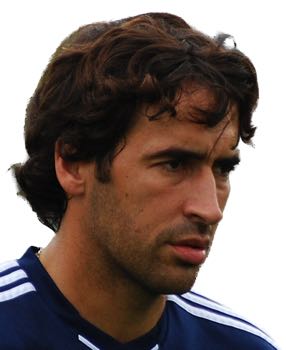 Raul is the only player to have turned out for Los Blancos more times that Casillas and indeed the pair played together hundreds of times during the striker's 741 games for Real. He netted over 300 goals for his home-town side, earning six league titles and three UCL along the way. The third-highest Real goalscorer is another obvious pick for this list.
Paco Gento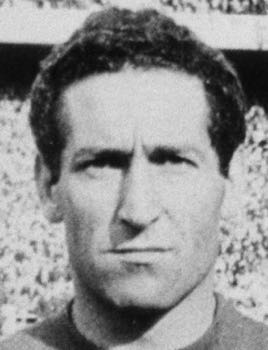 Returning to Madrid's first golden era we have club icon Paco Gento, who died in 2022 at the age of 88 having been the Honorary President of Real in his later years. Gento is one of Spain's finest ever players and his 600 appearances for Real, plus 183 goals, mean he is very much worthy of being included as one of their finest 10 players ever. The fact he helped them win a staggering 12 Liga titles and six European Cups also rather helps his case!
Sergio Ramos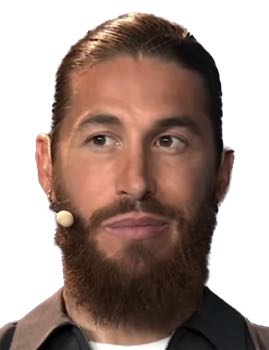 Ramos is fourth in terms of appearances for Real, having played 671 times and helping the club to five league titles and four UCLs. A true leader, he was a rugged, immoveable rock at the heart of Madrid's defence for 17 years. He won the Euros twice and the World Cup whilst a Real player and his 101 gals for the club is an incredible tally for a centre back, and played a huge part in the many trophies Los Blancos won during his time in the Spanish capital.
Zinedine Zidane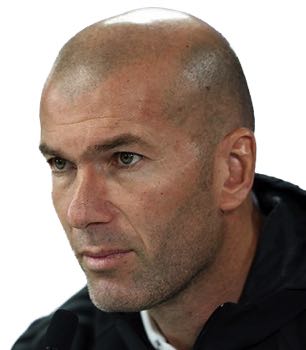 Zidane may be controversial selection given how many legends there are to choose from but how can we not include a man who helped them win four Champions League titles? His goal in the 2002 final is one of the best the competition has ever seen and proved to be the winner. He only spent five seasons as a player at the Bernabeu and they were not trophy-packed, but he returned as a manager and against the odds won the UCL three years running.
Fernando Hierro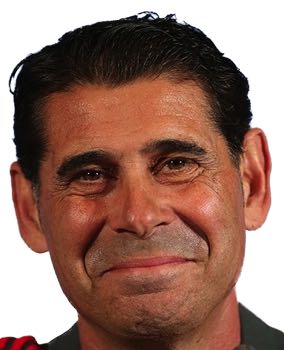 Like a number of players on this list Fernando Hierro captained Real Madrid and whilst he is fondly remembered in Bolton where he spent one season in the PL. He is a true legend for Los Blancos. Hierro played over 600 games for the club, putting him sixth in terms of appearances, and also bagged an impressive 127 goals, largely from defence. Those goals helped Madrid land five Liga titles and three UCLs during his time at the club and he eases into the top 10 Real players of all time.