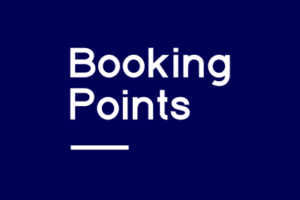 When it comes to betting on football matches, there are numerous ways that you can look to find yourself a bit of value in your wager. You can bet on a player being booked or sent off, for example, or on a team having a player given their marching orders.
You can, though, find a touch more value if you opt to bet on the Booking Points market. This is based on the number of points awarded by bookmakers for a player being shown a yellow or red card and is an accumulation of the points racked up by all of the players within a team during the course of a match.
How Booking Points Work

Booking Points are used by bookmakers in order to give punters a different market to bet on other than just whether a player will be booked or sent off. It is a market that is unique to football and allows you to bet on whether you think a game will feature a lot of cards or not. The majority of bookies follow the same system, which says that a yellow card is worth 10 points and a red card is worth 25 points. If a player were to get two yellow cards, which results in a red card being shown, then that counts as 35 points, as opposed to the 45 that you might expect.
Imagine a scenario in which one of the teams taking part in a match gets shown seven yellow cards, but no red cards. The team that they're playing against, meanwhile, is shown four yellow cards and two red cards, one of which is the result of two yellows. In that instance, the first team will notch up 70 Booking Points, whilst the second will get 20 points for two of the yellow cards, 25 points for one of the red cards and 35 points for the other two yellow cards that led to a red card, totalling 80 Booking Points. The match as a whole would have featured 150 Booking Points.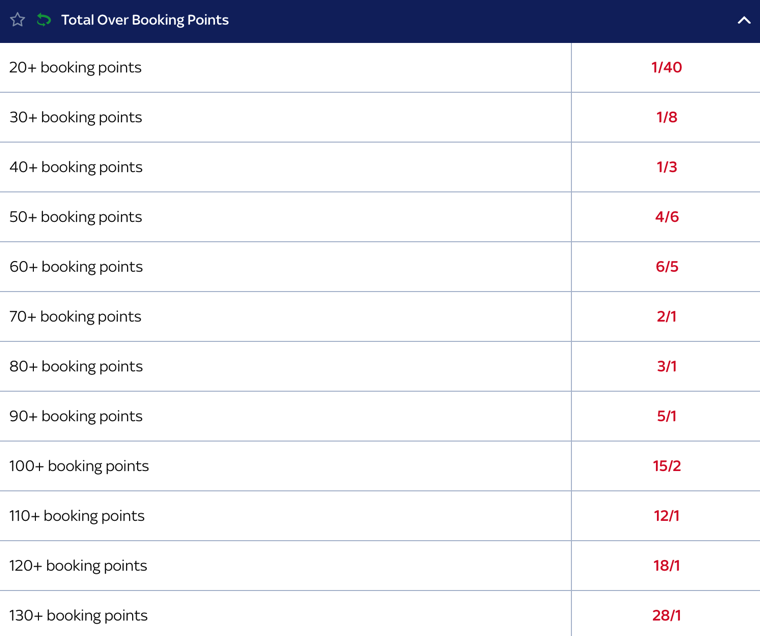 What You Need to Think About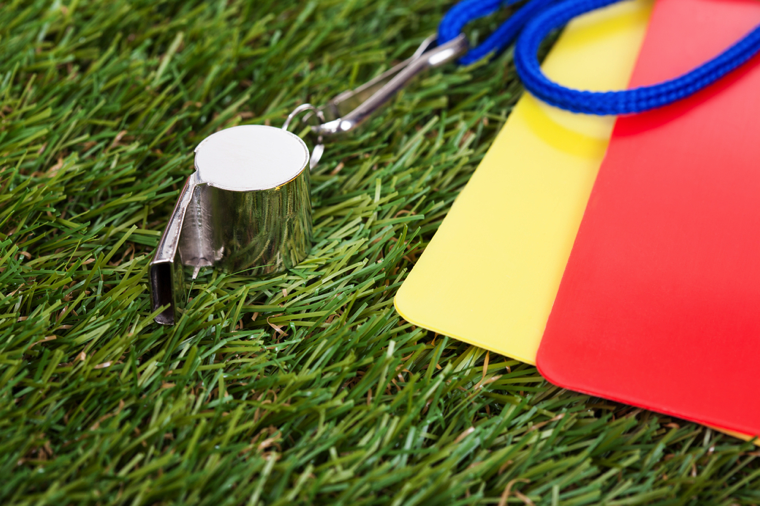 Arguably the key factor when you're betting on Booking Points is the teams involved. Is one of them full of players that like to battle and scrap? The likes of Millwall, for example, is a team that is full of players that like to get into the down and dirty of a match. You can look at the wealth of stats that are out there in order to get a sense of what to expect from a team. You should also think about the context of the match, with a Manchester derby more likely to feature two teams butting heads than a match against Bournemouth and Newcastle United, say.
Do Your Research
Doing your research is always important in betting, but perhaps never more so than when it comes to Booking Points. You can decide from the research that you do whether you want to bet on a team going Over / Under a specific amount of points, for example, or whether to bet on the total number of points that are likely to be racked up. The context matters because a game between two mid-table teams at the end of the season is likely to have less riding on it than a title battle where the two sides vying to win the trophy are going up against one another.
Consider the Referee
Another key factor to consider is the referee. Some referees can be card happy, so if you know that they're officiating a match in which two fiery teams are going up against one another then you'd be mad not to bet on a large number of Booking Points. Equally, a referee that is inclined to let quite a lot go during the course of a match is one who will influence the outcome of Booking Points bets by not giving away too many cautions. Again, the context of the match can matter here too, given some referees like to be more lenient if it is a big game such as a derby or a title clash.
Each Bookmaker Differs
The final thing worth mentioning is that different bookmakers handle bookings differently. It is generally true that if a bookie uses the Booking Points system then they will use it as explained above, but that isn't guaranteed. It is important to read their terms and conditions to see how they approach bookings in general. On that point, some might offer Over / Under markets, whilst others might want you to be more specific in how many Booking Points you think there are going to be during a match. Making sure you know what you're being offered is key to getting the most out of a bet.