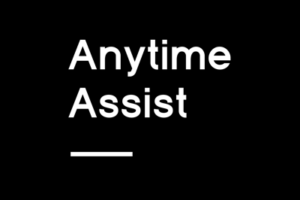 Something of a companion piece to the Anytime Goalscorer piece that you can read elsewhere on the site, Anytime Assist betting works in much the same way. You are placing a bet on a player assisting another player to score a goal at any time during the match.
If they manage to do so, your bet is a winner, but if they don't, then you will lose your wager. On the fact of it, it is that simple. When you dig deeper, however, you soon discover that things are a little bit more complicated than that. That is due to the manner in which assists are treated by betting companies.
What Is an Assist?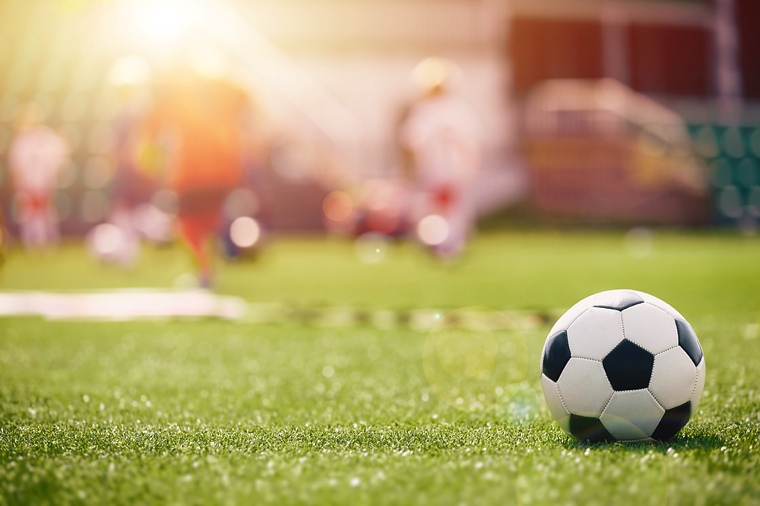 First things first, then, let's outline what an assist actually is in the world of football. We know that all goals must have a scorer of them, even if they are own goals, but what about the people assisting the goalscorer? Sometimes this is obvious, such as when a player crosses the ball and a striker leaps up to head it home; we know exactly who got the assist on such an occasion. Sometimes, though, there is no assist, such as when a player latches on to the end of a poor back pass or when a midfielder tackles someone in their own held before running the length of the pitch and slotting the ball in.
One thing that adds a bit of confusion to the matter is that if you play the likes of the Premier League's Fantasy Football competition, you will know that a player is awarded an assist if they win a penalty that another player then converts. As far as some bookmakers are concerned, however, you will not receive a payout on a player getting an assist for winning a penalty. Equally, you won't be getting an assist if a player wins a corner and then someone scores directly from it, nor if your chosen player wins a free-kick that one of their teammates scores from directly.
When It Counts
You can, though, win a bet on an assist for a few things other than just the most obvious things likes crosses and through-balls. If a pass takes a deflection of a defender, say, but the original intended target is still reached then the likelihood is that you'll get an assist for that. Similarly, it doesn't matter if the pass was meant for someone else before it finds the eventual goalscorer; intent isn't relevant when it comes the awarding of assists. Throw-ins will count, should the throw head straight to the goalscorer and the player you bet on to register an assist took the throw.
In truth, it is tricky to know what will count as an assist and what won't. In December of 2019, for example, the Tottenham Hotspur forward, Son-Heung Mi,n scored an incredible goal against Burnley after running practically the entire length of the pitch with the ball. Defender, Jan Vertonghen, was awarded an assist, in spite of the fact that he actually had very little to do with the goal. Most bookmakers use an independent company to decide whether assists have happened with OPTA being one of the ones that most bookies turn to. If OPTA say it's an assist, you'll be paid out on it.
Important Notes on Assists
There are two other things that you should know about before placing a bet on a player getting an Anytime Assist. The first is that players can't assist themselves. In other words, if a player were to have a shot and it were to hit the post and bounce back out, say, and they then scored the rebound, that does not count as them getting an assist. Also, all bets are settled within the normal 90 minutes plus stoppage time that a football match lasts for, so if it is a cup game and ends up going to extra-time then you won't win an assist bet if one is scored during that time.
Anytime Assist Betting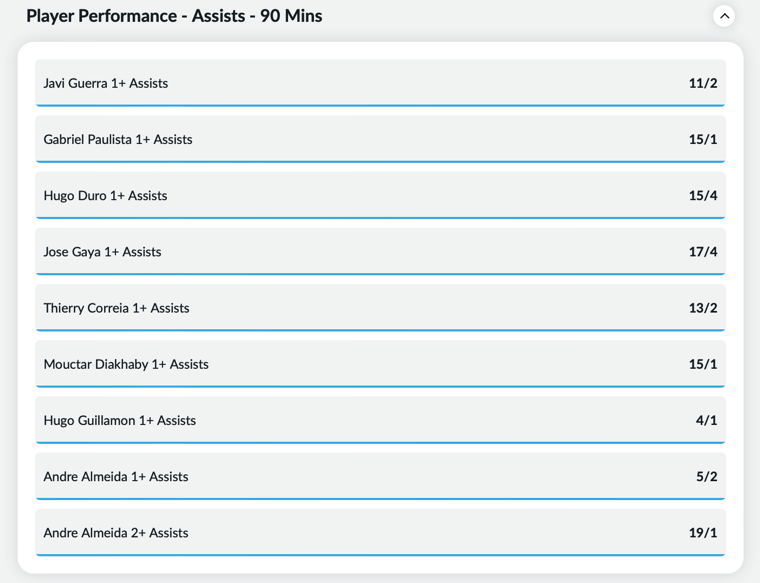 Now that we know what will and won't count as an assist in the eyes of most bookmakers, then, it is worth having a brief discussion about what Anytime Assist betting is. It is also important to note that the rules above are just general ones, but each bookie will treat them differently. Some might well award an assist for winning a penalty, for example. It is important to read their own rules and small print to find out for sure. It matters because what you're betting on when you bet on an Anytime Assist is the player that you've chosen being awarded an assist at any point during the match.
Provided the chosen outside operator of choice from the bookmaker, such as OPTA, says that an assist has been achieved by the player that you've bet on, you'll win your wager. There is plenty of research that you can do into a player getting assists, such as how often it happens for them, and the assist betting is often better value than goalscorer betting because there are more moving parts. When it comes down to it, though, you're placing a bet on whether your chosen player will be considered to have register an assist during the match. In essence, it's that simple.