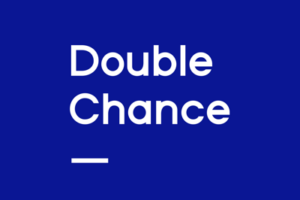 When you're watching a football match, there can be one of three potential outcomes when the full-time whistle is blown. They are a win for the home team, a win for the away team and a draw. Sometimes, you will have a sense of exactly how a match is going to finish, such is the difference in quality between the two teams.
A lot of the time, though, you won't be entirely sure which way it is going to go, which is when you might wish that you could choose two of the three options. The good news is that the Double Chance bet allows you to do just that, betting on two of the three possible outcomes.
A Bet for When You're Not Confident About the Outcome

The good thing about a Double Chance bet is that it allows you to cover more than one possible outcome. Bookmakers typically tend to write the options as 1X2, with 1 being a home win, X being a draw and 2 being an away win. When you opt for the Double Chance bet, you're choosing from one of the following options:
Home Win OR Away Win (12)
Home Win OR Draw (1X)
Away Win OR Draw (2X)
In other words, if you're betting on, say, Liverpool against Manchester City at Anfield and you think that Liverpool are going to win, owning to Manchester City's poor form at the Merseyside ground, but you also think that the Mancunian side might just be able to get a draw, you might opt for the 1X option. That is a bet on the result either finishing as a win for Liverpool or a draw. As long as Manchester City don't win, you will win your bet.
Why Bookies Offer It
The obvious question that you might ask is why it is that bookmakers offer it as a possible wager for you to place; after all, you're increasing your chances of winning the wager, which means that they are more likely to have to pay out on the bet. The answer comes in two forms, with the first part being that the odds that you're offered are reduced when you opt for a Double Chance bet. As an example, here is a look at the odds on some Premier League matches, breaking them down by the bet that you're placing:
| Home Win Odds | Draw Odds | Away Win Odds | 12 Odds | 1X Odds | 2X Odds |
| --- | --- | --- | --- | --- | --- |
| 17/2 | 9/2 | 1/4 | 1/10 | 13/5 | 1/25 |
| 1/5 | 11/2 | 12/1 | 1/40 | 16/5 | 1/12 |
| 17/10 | 12/5 | 29/20 | 1/4 | 1/2 | 2/5 |
| 2/7 | 9/2 | 9/1 | 1/8 | 1/20 | 5/2 |
| 23/20 | 12/5 | 23/10 | 2/7 | 3/10 | 8/13 |
What you can see is that adding a Double Chance bet reduces the odds on any of the various options that you might think about placing. That is because you might be undecided about how the game is going to go, but bookmakers tend to have a good idea about the likely outcome of a match. As a result, if they think that one team is likely to win, as with the home team in the second example above, then adding in a draw makes the likelihood of you winning your bet even more likely, so they have to reduce the odds accordingly.
The second reason a bookie is likely to offer the Double Chance market is that they are aware that you might not place your bet if you think that there's a chance that it won't win. That is to say, you might be toying with the idea of placing a bet on the home team winning, but you're not totally confident on that outcome. As a result, you might decide not to place the bet at all rather than risk losing it. If, however, they give you the choice of a home win or a draw then they will know that you're more likely to place the bet and they'd rather you placed a bet than no bet at all.