Wayne Rooney was a legend at Everton before he even turned 18. Before his 19th birthday, however, he had moved to Manchester United and was reviled by many supporters of his boyhood club. He would go on to become the leading scorer for the Red Devils and whilst with United became England's all-time top scorer too (a record since surpassed by Harry Kane).
Despite these achievements, some still feel he didn't fulfil the immense potential he showed as a youngster – he was named in Team of the Tournament for Euro 2004 when aged just 18 and at the same age scored a hat-trick (and recorded an assist) on his Man United debut: in the Champions League! He won the Champions League with the Red Devils, made two further finals, claimed five league titles, three EFL Cups and an FA Cup with the club and was the England Player of the Year on four occasions. So, whether he truly maxed out his potential or not, Rooney was a top, top footballer and one of England's greatest ever.
But what about Rooney the coach? The former Everton starlet will not turn 38 until the end of October 2023 but has already tried his hand at management with two different clubs, in two different countries. Or three if you include his role as England manager at Soccer Aid in 2020! It has always been clear that the Scouser lived and breathed football. In addition, whilst his footballing brain was never doubted, he is far more intelligent in general terms than many give him credit for. As such, his early involvement in management should come as no surprise, but how has the 2004 winner of the Golden Boy Award fared in the dugout?
Derby County: Young Boss Shows Appetite for Management
Rooney's post-Man United playing career entailed one season back at Everton, where he netted 10 league goals in 31 games, before two seasons in the MLS with DC United. He created some magical moments in America and was a hit with the fans, but moved back to English football in August 2019, signing as player-coach with Championship side Derby.
Derby had a host of issues on and off the pitch and after a particularly woeful start to the 2020/21 season, Rooney was part of a four-person interim coaching group that replaced the sacked Phillip Cocu. It was soon announced that Rooney would be the sole manager, with the Rams in last place in the second tier, having lost their last four games and sitting six points from safety.
They went on a superb run and despite a poor set of results during the run-in and a host of injury issues, Derby maintained their Championship status. The following season they entered administration and were hit with a 12-point deduction. A further nine-point penalty for financial irregularities gave them a sizeable mountain to climb to achieve survival and despite winning a very impressive 40 points at home they were relegated.
In the end they finished on 34 points, though they won 55, and this meant they fell seven points short of safety. Rooney worked tirelessly and contributed his own money to improve the club's staff and facilities in order to try and keep them up. Operating with no budget and a host of youth players, Rooney won a lot of plaudits for keeping his side in the hunt for so long but in the end it wasn't to be. Overall he won 24 of 85 games with the club, drawing a further 22, which could be seen as a decent performance under the circumstances.
Move Back to Washington Somewhat Underwhelming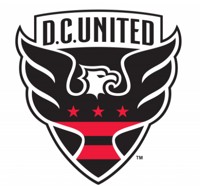 His work with County had taken its toll on Rooney and with the club still in administration as they prepared for League One he resigned, saying that the club needed fresh energy. Within three weeks he had swapped the East Midlands for Washington DC, being appointed Head Coach of former club DC United on the 12th of July 2022.
The club had been one of MLS's big hitters in the 1990s but had struggled for some time. They have twice finished last in the league and frequently missed out on the play-offs and Rooney was unable to turn this round. He only took charge midway through the 2022 campaign but was unable to take them off the bottom of the overall regular season table; and when they failed to qualify for the play-offs in 2023 he left the club, officially by mutual consent.
The headline stats of his time in Washington do not look great. He was in charge for 53 matches, winning just 14 (26.4%), drawing 14 times and losing 25 times. That would amount to 56 points from 53 games and would, in a typical English league, probably be enough to keep a team in their division but nothing more. However, given he took over when the club was on a downward trend and had struggled for many years, it may be argued that this was not perhaps as bad as it appeared.
What Next for Rooney?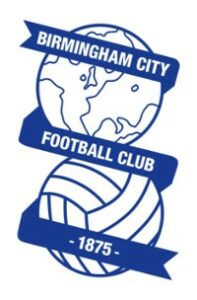 Rooney has long said that he was keen to earn his managerial stripes and make slow progress, learning from different leagues and cultures. Thus far he has enjoyed some success, some failure and some rather middling periods as a boss. However, at the time of writing, he is being linked to the vacant position at Birmingham, and a return to the Championship – a league he clearly knows better than MLS – would seem a reasonable option.
He has been strongly linked to the Everton job in the past and if he wanted he could probably secure a post in the Premier League if he waited a little while. His willingness to work hard, with severe financial restrictions, would make him attractive to a PL struggler but we feel he is most likely to seek to progress his career a little further away from the limelight. On the 10th of October Birmingham announced that a new boss "will be announced in the coming days who will be responsible for creating an identity and clear 'no fear' playing style". Perhaps Rooney's "once a Blue, always a Blue" declaration is back on again?
Update: On the 11th of October Birmingham City appointed Rooney.