Manchester City have had plenty of fantastic players in the modern era. But in early October 2023, the club said farewell to one of their all-time greats, Francis Lee.
Unfortunately, the former Bolton Wanderers, Man City, Derby County and England forward lost his long battle with cancer at the age of 79. However, "Franny" will be remembered fondly by fans of his three clubs, England supporters and many a neutral who witnessed his goalscoring prowess and the unapologetic swagger with which he played.
Let's take a closer look at Lee's career that began back in 1960 when he made his debut for Bolton Wanderers at the age of 16.
Francis Lee's Career in Numbers
Team
Dates
Games
Goals
Honours
Bolton Wanderers
1959-1967
210
106
None
Manchester City
1967-1974
330
148
First Division Title (1967/68)
FA Cup (1968/69)
League Cup (1969/70)
Charity Shield (1968, 1972)
UEFA Cup Winners' Cup (1969/70)
Derby County
1974-1976
80
30
First Division Title (1974/75)
Charity Shield (1975)
England
1968-1972
27
10
None
Total
647
294
Bolton Wanderers – Learning from a Legend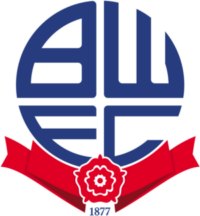 Lee made his debut for Bolton aged 16 in November 1960 against a side he would come to know and love: Manchester City. He scored in the match, as did his strike partner on the day, 35-year-old Bolton and England legend Nat Lofthouse. Lee was still an amateur at the time and didn't turn pro until May 1961, but he soon earned his paycheque as he was the club's top scorer in four of the next five seasons.
His goalscoring exploits attracted the attention of many other clubs, with Matt Busby at Man United and Bill Shankly at Liverpool both reportedly interested in signing Lee. But it was Joe Mercer's Manchester City who got their man for a club-record fee of £60,000 in September 1967 – roughly what Kevin De Bruyne earns in a day now!
Man City – Sustained Success at City
The move to City worked brilliantly for both Lee and his new club as he slotted seamlessly into the team that contained stars including Colin Bell, Mike Summerbee and Neil Young. In his first season at the club, Lee scored 17 goals (including 16 in 31 league matches) and City won their first top-flight title since 1936/37, then only the second in the club's history.
The silverware continued to flow the following year as City took the Charity Shield and the FA Cup, then in 1969/70 the Citizens added the League Cup and the European Cup Winners' Cup. City couldn't mount another effective challenge for the First Division title but Lee continued to hammer in plenty of goals and provide no shortage of assists too.
He was the top scorer for City in four of his seasons at the club, including when he bagged a very impressive total of 35 in 1971/72… with a record 15 of them coming from the penalty spot! He also set a record for the most goals in Manchester derbies (10) that stood until Wayne Rooney edged past it in 2013.
Derby County – Another Team, Another Title
Lee moved on from Man City to join Dave Mackay's Derby County in 1974. The club had won the First Division title under former boss Brian Clough and now Mackay was hoping to emulate that success… and for Franny Lee to help him do it. Lee was brought in to bolster what was already an impressive attacking line-up that included Kevin Hector, Bruce Rioch and Roger Davies. Lee didn't quite hit the scoring heights he'd achieved at City, but he netted 12 league goals in 34 appearances, including one or two crucial strikes, and Derby clinched the title by two points from Liverpool.
Although he will be mostly remembered for his goals, Lee was involved in an incident that will be remembered for as long as many (perhaps any) of his goals. The incident in question was essentially a full-on fistfight with Leeds United hardman Norman Hunter in 1975. Given Hunter was almost four inches taller than Lee (and also had the ominous nickname "Bites Yer Legs"), Lee certainly showed his courage when he went toe-to-toe with the Leeds brawler.
England
Had Lee developed his scoring skills just a little sooner, he might have been involved in England's 1966 campaign. To be fair, though, Al Ramsay's men did pretty well without him. As it was, Lee made his England debut a couple of years later in 1968 against Bulgaria in a friendly match. He scored his first of 10 goals for his country in his next game in a one-sided 5-0 thrashing of France. (How the modern-day England team would love a result like that!)
Although he missed out on the 1966 tournament, Lee was in the England squad in the 1970 World Cup in Mexico. He played in three games but couldn't find the back of the net. He did become the first England player to receive a yellow card at a World Cup (FIFA had only just introduced them), but he would have happily forgotten that "honour". Unfortunately for Lee and England, the Three Lions couldn't capitalise on their 2-0 lead against West Germany in the quarter-finals and ended up losing 3-2!
Lee scored in his next three England games after the 1970 World Cup and then – after a mini-drought by his high standards – he scored in his final match for England, a 3-1 defeat to West Germany in a Euro 1972 qualifying match.
Post-Football Business Career
After retiring from the game, Lee became a successful businessman and created a toilet roll manufacturer (that reportedly once employed the comedian Peter Kay!). After making a few quid, Lee gained enough clout to become the Man City chairman in 1994… but things didn't go quite to plan and on the pitch, the team couldn't live up to Lee's ambitions.
Of course, Lee will be best remembered for his playing days and his many, brilliant goals… including this classic that he scored for Derby against his old club Man City (and that has become immortalised almost as much for Barry Davies's commentary as the strike itself):