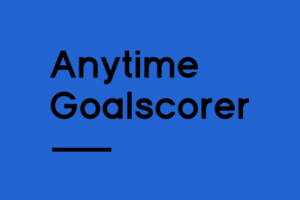 When it comes to football betting, one of the things that you might want to place a bet on is the goalscorers in the game. You can do this via one of three options, which are First Goalscorer, Last Goalscorer and Anytime Goalscorer bets.
They are relatively self-explanatory as bets, given that they are on whether the player will score the first goal of the game, the last goal of the game or a goal at literally any point in the match. It is a slightly more complex bet than you might imagine, though, on account of how own goals work when it comes to Anytime Goalscorer bets, as we'll explain.
What Is an Anytime Goalscorer?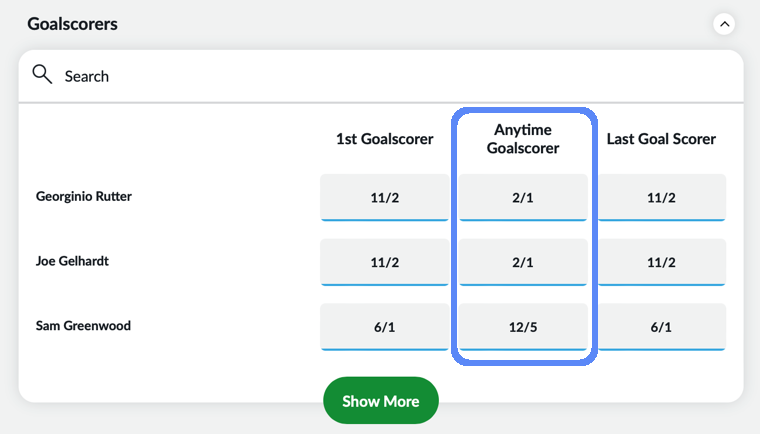 If you're placing a bet on the Anytime Goalscorer market then you are betting on exactly what that sounds like. You are placing a wager on your player of choice scoring a goal at any time during the match. They do not need to be specifically the scorer of the first goal, nor the scorer of the last goal, both of which are covered by other bets. Instead, your wager will be a winning one provided the player that you've bet on has scored a goal for the team that they play for at any time during the game. As you might imagine, this reduces the odds you get markedly.
That is because a goal at 'anytime' is a lot less specific than a goal scored either first or last in a match. To give you a sense of the difference in odds compared to an First or Last Goalscorer bet, here is a look at a selection of different players form the match between Chelsea and Liverpool on the opening day of the 2023-2024 season from a random bookmaker:
| Player | First Goalscorer Odds | Last Goalscorer Odds | Anytime Goalscorer Odds |
| --- | --- | --- | --- |
| Mohamed Salah | 5/1 | 5/1 | 17/10 |
| Darwin Núñez | 11/2 | 11/2 | 9/5 |
| Nicolas Jackson | 6/1 | 6/1 | 2/1 |
| Diogo Jota | 13/2 | 13/2 | 2/1 |
| Armando Broja | 7/1 | 7/1 | 12/5 |
As you can see, the value plummets when you bet on the Anytime Goalscorer market, simply because you are being a lot more vague in your bet. There are a wealth of variables that can see either a First Goalscorer or a Last Goalscorer bet end up being a losing one, but the same isn't true of an Anytime Goalscorer wager. Consequently, there isn't as much value in the market on such bets, which is something that you have to accept before placing the bet.
Rules to Look Out For
Here is a look at some of the rules that bookmakers tend to apply when they offer Anytime Goalscorer bets:
Own Goals
One of the key things to bear in mind when it comes to Anytime Goalscorer bets is that you're betting on the player that you've selected scoring for the team that they play for. That might seem obvious, but it is an important distinction that you need to know about ahead of placing the bet. It means that own goals do not count towards the market, so if your chosen player scores an own goal then your bet will not be a winning one. A goal will only count if it is scored in the correct goal and for the team that the player starts the match playing for.
90 Minutes Rule Applies
Unless otherwise stated, Anytime Goalscorer bets are in place on the 90 minutes of a football match. That means that your player needs to score the goal at any time during the 90 minutes of the game, including any stoppage time that the referee might add at the end of either half due to injuries. If the match goes to extra-time or a penalty shoot-out, which can happen in cup matches, any goals scored during these periods will not count towards your bet. A penalty in normal time will, but a penalty as part of a shoot-out to determine the match's outcome won't.
A Player Not Starting or Being Subbed
As far as bookmakers are concerned, your bet is considered to be a valid one when it is on the Anytime Goalscorer market as long as the player in questions has played any time at all. In other words, if your player starts the game but is subbed off after just one minute, for whatever reason, your bet will be a live one and you will win it if they scored and lose it if they don't. Similarly, a player coming on with one minute left of the game will have played, so you will need them to score during their time on the pitch for the bet to be a winning one. If they don't feature at all, your bet will be made void and your stake returned to you.