In the 2022/23 season, Manchester City completed a historic treble, lifting the three biggest prizes that were on offer to them, in the shape of the Champions League, the Premier League and the FA Cup. With the sustained brilliance of Man City in recent years, and also Liverpool, the "Q-word" has often been mentioned but no side has yet managed to win all four major competitions in the same campaign.
Last term City won three and made the quarters of the League Cup (also known as the EFL Cup or – currently – the Carabao Cup), a competition they had won six times between 2014 and 2021. In 2021/22 Liverpool may "only" have won the League Cup and the FA Cup but they were so close to a quadruple. They were the better side in the CL final and would have won the league had City not staged a near-miraculous fightback in the last 14 minutes of the entire season.
So, as we approach the start of the 2023/24 campaign, we ask, can City do what no English side has done and complete the quadruple? Celtic are the only team in Europe to have managed that incredible feat, but City will begin the season as favourites for each of the component legs. Can Pep and co make yet more football history?
What do the Bookies Think?
The bookies don't know it all but they know more than the average punter and even more than most TV football experts. What's more, because they have skin in the game, their odds are a decent reflection of what they believe will happen. What we mean is that whilst a tipster or TV pundit might want to garner likes, shares and attention by stating that City will definitely win the quadruple – or will 100%-guaranteed not win anything – their opinion is worth less because their motivation is not an accurate prediction based on their livelihood, but rather one that attracts eyes.

Below you can see the best odds currently available on Man City in the various tournaments. In addition, we show the implied probability, which in simple terms means the odds converted into probability.
Premier League – 5/6 = 54.5%
Champions League – 2/1 = 33.3%
FA Cup – 7/2 = 22.2%
League Cup – 7/2 = 22.2%
City are favourites for each of the four competitions but cup competitions by their nature are unpredictable. As such, it is only the league where City are expectedto triumph, by which we mean the bookies think they are more likely to win than not win. The percentages above do not allow for the bookmakers' profit margin, so the real chance of City winning is actually a little higher. Even so, the bookies think they probably only have around a 25% chance of winning the FA Cup and the same chance of winning the League Cup. Things are not looking great for a quadruple!
The four selections above are not combinable into an acca because they are related selections. If City win the Premier League, they will have had a good season and therefore their odds on them winning other trophies would be shorter. However, based on those prices above, a City quadruple in 2023/24 would be around about 110/1. In reality, the odds generally available on such a historic season are 80/1. That equates to around a 1.25% chance of success, or even lower when we recognise that the bookies have factored their own profit margin into the odds.
Can City Make History?
Clearly the bookies are not expecting City to land the clean sweep. We suspect that not even the most ardent Cityzen is either, but odds of 80/1 pale into insignificance when compared to the 5,000/1 Leicester overturned to land the PL almost a decade ago now (yes, it really was that long ago!). Strange things happen all the time and things far stranger than City landing the quadruple happen almost every day in the world of betting.
City obviously can do it, which is to say it is possible. But then it is also true to say that Newcastle United might land the quadruple. But would we recommend a bet on City at 80/1 and do we think they have a significantly better than 1.25% chance of success? The answer to that is no but that is as much down to nature of cup contests as anything else.
Just one stroke of bad luck in a cup tie could deny them, or one outstanding performance from an opponent, or even one off-day from themselves. To win all three cups they will have to play a relatively large number of games, many of which will be against very high-class opposition. Whilst all but the final will be over two legs in the Champions League, in the domestic cup probability suggests that somewhere along the way they will come unstuck.
Will City Win the Premier League?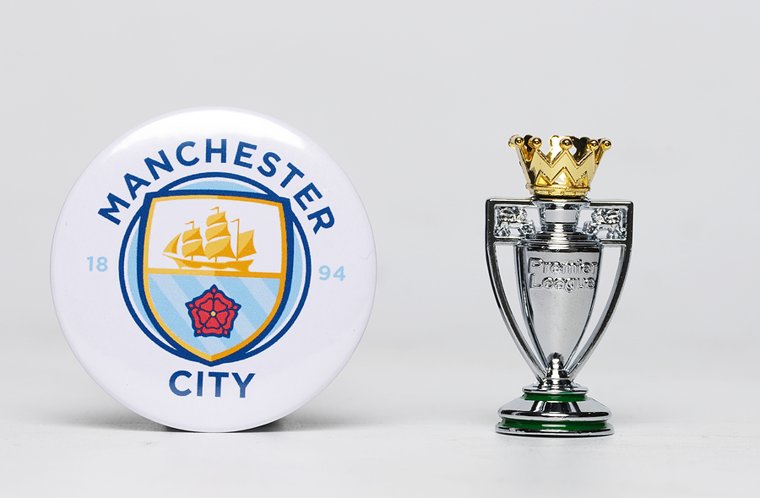 City have won the PL in each of the past three seasons but no side has ever won four English titles in a row. Be it the weight of history, complacency or, once again, probability, that has stopped them, many great teams have fallen short in the past.
However, records are there to be broken and City have broken so many already. As such, it would be no surprise were they to become the first team ever to claim the English top-flight title four seasons running.
For and Against
The transfer window is not yet shut so things may change, but below we summarise the things that City have going for them in 2023/24 and also factors which may restrict their success.
City Might do the Quadruple Because…
Erling Haaland is going to get better and City will get more accustomed to having him – a scary thought.
CL success last year relieves pressure and builds belief.
They remain by some distance the best side in the world.
Youngsters including Phil Foden, Julian Alvarez, Rico Lewis and Cole Palmer can step up.
They have greater stability and continuity than many rivals.
But They Might Fall Short Because…
They have lost key players in Ilkay Gundogan and (almost certainly) Riyad Mahrez.
New signings are thus far underwhelming.
Pressure, expectation and complacency are all dangers.
Arsenal, Liverpool and others will all be stronger this season.